Emergency Plumber
Covering West Yorkshire including Shipley, Bradford and Leeds

We understand how inconvenient it is to have a plumbing emergency and how it can happen at any time of day; in fact, we see it on a daily basis. For those times that need to call a plumber out ASAP out of hours, we offer our emergency plumbing service.
In the case of a plumbing emergency, we ask that you please give us a call directly on 01274 010405 (instead of using our contact form) so that we can be made aware of your emergency at the earliest possible convenience. Time is often of the essence when it comes to plumbing emergencies, things like water damage can often be very destructive if not dealt with in a timely manner.
Based in Wrose, we offer our emergency plumbing service throughout West Yorkshire including nearby Shipley, Bradford and Leeds. Also covering Adel, Apperley Bridge, Baildon, Bingley, Burley in Wharfedale, Carveley, Esholt, Farsley, Greengates, Harden, Hawksworth, Headingley, Idel, Ilkley, Menston, Otley, Rawdon, Saltaire, Yeadon and Wilsden.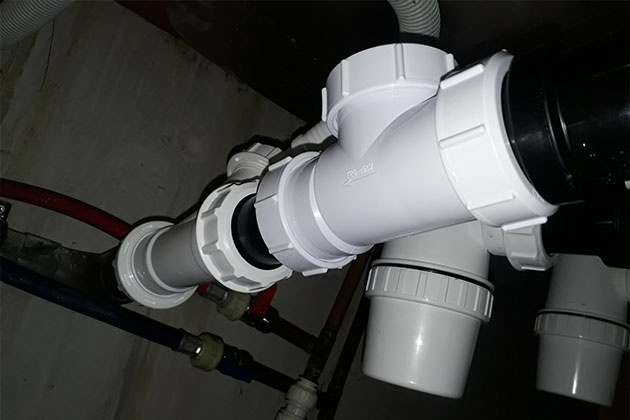 Our emergency plumbing service
We aim to cover all aspects of emergency plumbing so that we can be your one-stop shop for anything you might need assistance with. These services include:
Drains (unblocking & cleaning)

Septic tanks (emptying & cleaning)

Bathroom, Kitchen and WC plumbing
Guttering and Rainwater Pipes

Plumbing repairs
Blocked Baths

Blocked Sinks

Blocked Toilets

Replacement of Radiators, Valves and Thermostats

Powerflushing (central heating cleaning)


Power Showers and Pumps



Shower Repair

Tap Repair

Toilet Repair

Thermal Dynamics


Underfloor Heating repairs

Water Leak Detection

Water Mains Repairs

Water Pumps


Water Supply Pipe Repairs
Here are some of the most common plumbing emergencies that we get called out to:
Water Leaks
Leaky pipes can cause serious water damage if not properly rectified in a timely manner. What is a simple job today could be a much bigger problem further down the links. In the case of a leaky pipe, our plumbers will carry out pipe patching or even replace the entire pipe if needed.
Blocked drains
Drain blockages can be deeply unpleasant and can result in a range of consequences including leaks and floods. Sometimes food waste, soap scum or hair clogs can build up over time and cause your pipes to block up.
Frozen water pipes
Winters in the North can be harsh and that cold weather can too easily freeze water pipes. We understand how inconvenient this can be, to say the least; no hot showers, and the inability to do essential tasks such as flushing your toilet and washing dishes. Ice can also cause a pipe to burst which can be even more of an emergency than a pipe simply freezing.
Clogged toilets
Even more unpleasant than blocked drains is having a toilet clog up on you. Too much toilet paper or flushing items that shouldn't go down a toilet can easily cause a toilet to block. In the process of flushing the toilet to remove the blockage, an unpleasant overflow can happen. Our emergency plumbers are experienced in these matters and can help resolve such issues so that your toilet returns to normal as soon as possible.
Book an emergency plumber
If you're faced with an emergency plumber, please give us a call as soon as you are able to. We will be able to provide you with our professional advice on how to minimise any disruption or damage and then arrange to visit your property as soon as we are able.
Please call us on 01274 010405.
Thank you and we look forward to hearing from you.
Areas We Cover
•Adel •Apperley Bridge •Baildon •Bingley •Burley in Wharfedale •Bradford •Carveley •Cottingley •Denholme •Eccleshill •Eldwick •Esholt •Farsley •Greengates •Harden •Hawksworth •Haworth •Headingley •Idle •Ilkley •Leeds •Menston •Otley •Rawdon •Saltaire •Shipley •Wrose •Yeadon •West Yorkshire •Wilsden